Discover more from Stakin Proof-of-Stake Roundup
Monthly newsletter about the latest developments in Web3, Proof-of-Stake, blockchain, and digital assets. By Stakin.
Over 6,000 subscribers
Stakin Bi-Weekly Reads
Vol. 2
Stakin Introduces Open Source Random Number ICX Oracle
Over the last weeks, we at Stakin have been working hard on our $ICX Random Number Oracle. We are very excited to be a representative of the ICON Network and to contribute to the ecosystem with this oracle. It is a generic oracle on ICON that works to provide a new random number between 0 and 1. This random number will be generated every hour. These are the components that will be created:
A running SCORE on the ICON Network containing a function to provide a random number between 0 and 1 every one hour.

A backend script which generates a random number and commits it to the on-chain oracle every hour.
🧑‍🚀 To keep up-to-date with the latest information on this oracle, click here.
🎰 Stakin Risk-Free Staking Lottery!!
On other ICON related news, the splash page for the risk-free staking lottery Dapp is live! We're inviting everyone to join our waitlist! 🎉
So, what is this all about? Some of you might already know that ICON allows you to stake your token and earn additional awards. At the moment, the ICON protocol is offering a 15% annual reward, making it an exciting asset for everyone looking for a high fixed crypto yield. To let everyone benefit from this model without having to lock high amounts of money, we decided to create our risk-free staking lottery.
The lottery will be based on the ICON blockchain and inspired by PoolTogether, which we believe is a revolutionary concept built on top of the Ethereum blockchain. To participate in the lottery, you will need to send ICX to the lottery's smart contract. After which the smart contract will vote for P-Reps, and the lucky winner will earn the entire staking revenue.
For more information on its features, how it works, or how it's going to work. Read our complete article on the risk-free lottery here.
✅ This lottery is made possible thanks to the Velic Financial team.
📟 Getting Started With ICX Smart Contracts Tutorial
In collaboration with our newest team member, Abhishek Sharma, we have published a tutorial for all of you out there interested in creating their own ICX Smart Contracts. You can check it out here.📓 🚀
🚀 Game of Zones Launches Phase-1
As some of you might know, Game of Zones Phase-1 launched on May 6th at 7:00 UTC.
The goal of Phase-1 is to maintain a connection between your blockchain and the Hub with as few packets sent as possible. In theory, the connection would expire every 90 minutes if you haven't sent any packets. If you haven't sent any, you loose ranks and get disconnected. If you've sent too many, there's a chance you'll lose rank as well.
Now, we're saying in theory because the Game of Zones got off to a rocky start with lots of problems. The Hub was overloaded almost right from the start. Second, the network's stability was an issue, making it very hard even to send packets at all.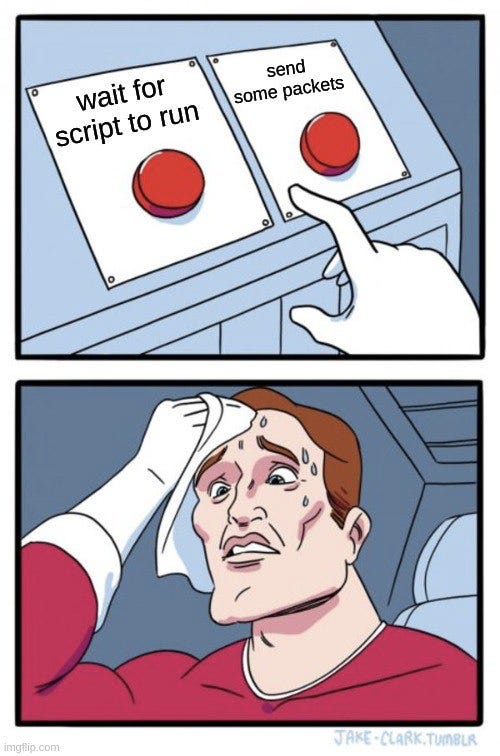 🎉 Some good news, the Game of Zones scoreboard is live! Learn more here.
📖 Cosmos "Code With Us"
The Cosmos Network is offering free, live online workshops for those of you interested in blockchain coding.
What is it? The workshops are focussed on providing everyone with access to the information and resources they need to become familiar with Cosmos stack. Experts from Tendermint Inc., Interchain, Agoric, and Band Protocol will lead the small seminars. So grab this learning opportunity, check out how to join here.
🎉 Launch of the Free TON blockchain
The TON Community, a group of independent software developers, validators, and users, has launched the Free TON Blockchain on May 7th, 2020.
The protocol was developed by Nikolai Durov and the team of Telegram. This is the subject of some controversy as they were unable to launch the Telegram Open Network (TON) due to legal issues with the US Securities and Exchange Commission. While this blockchain is based on the Telegram Open Network, the community has launched its free blockchain along with free TON assets, that will be distributed among users.
The network will be launched in a couple of different stages to ensure its mass adoption and the protocol's development. Furthermore, the declaration states that the decentralization of the PoS Blockchain Network will be achieved on many different levels, among which protocol governance, software development, validation stakes, and UI.
👉 For more information, check the live stream of TON or go to the website. You can also sign up for contributing to the network, and sign the declaration. 🖌
👩‍💻 For more information on Stakin, check our Twitter, Telegram, Medium Page, Website, or subscribe to our newsletter!
DISCLAIMER: This is not financial advice. Staking, delegation, and cryptocurrencies involve a high degree of risk, and there is always the possibility of loss, including the loss of all staked digital assets. Additionally, delegators are at risk of slashing in case of security or liveness faults on some protocols. We advise you to do your due diligence before choosing a validator.